Law Together announced by NAHL Group and HCC Solicitors
NAHL Group, the Aim-listed owner of National Accident Helpline, has announced plans for a new joint venture with our legal client Manchester-based law firm Horwich Cohen Coghlan (HCC) Solicitors.
The new Alternative Business Structure (ABS) will be named Law Together and will be based at HCC's offices in Castlefield, Manchester.
Law Together will start trading in early October 2019 and we can't wait.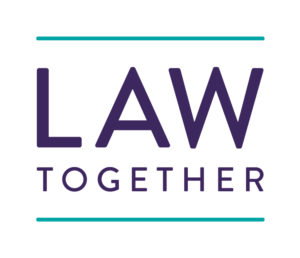 Award-winning law firm HCC Solicitors specialises in helping seriously injured and traumatised clients get recompense for long-term rehabilitation and treatment.
The firm employs more than 250 people in Manchester and recently launched a new office in Birmingham headed up by experienced serious injury lawyer Joe Speed
Adam Nabozny, Managing Director of Legal Services at NAHL Group, said:
"Establishing joint venture ABS businesses with partners which complement our Panel and our own law firm is central to our long-term strategy. The next phase of this will be the launch of Law Together.

"HCC Solicitors is a well-respected leading law firm with a proven track record in handling personal injury and major trauma cases, and its team have considerable experience of working in partnership to run a successful ABS.

"Our ABS strategy enables us to respond to the government reforms and to identify new opportunities by challenging market norms."
David Horwich, Director of HCC Solicitors, said:
"National Accident Helpline is a brand which has achieved longevity and trust within the personal injury market, and we are pleased to be teaming up with NAHL Group for this joint venture.

"Both partners will bring more than 25 years of insight and expertise to the partnership. Our specialist teams are experts in handling personal injury, major trauma and serious injury claims, while NAHL Group is a market leader in lead generation and customer service."

If you are a law firm and need PR support to get your firm noticed – speak to Sugar PR.