iKVA secures £1.5m seed funding to roll out AI tech
iKVA uses artificial intelligence (AI) to quickly locate internal and external knowledge for employees in large companies.
£1.5m investment via Cambridge Enterprise and Crowdcube creates new jobs and further development of the tech.
iKVA poised to play a key role in booming AI market 
A spinout from the University of Cambridge has secured £1.5m in seed funding to begin the rollout of its unique artificial intelligence technology.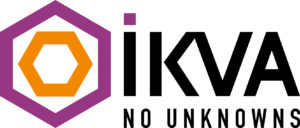 iKVA (formerly known as Kvasir Analytics) was founded in 2017 by leading academics from the university's Department of Computer Science and Technology and the Alan Turing Institute. The fresh £1.5m investment, which is in addition to £175,000 of pre-seed funding secured in 2018, has been delivered from Cambridge Enterprise, Crowdcube and other institutional investors.
Growth plans with investment
iKVA was designed for knowledge-intensive, multinational firms and was developed with input from the BBC, the Home Office and others in a process which has helped to influence its design. The technology is already used by global engineering giant Mott MacDonald.
It supports iKVA's strategy of collaborating with global consulting firms and multinational companies that are investing in AI and knowledge management tools for their clients and employees.
iKVA emerged from a University of Cambridge research project led by Dr Liang Wang, leading computer scientist Professor Richard Mortier and Professor Jon Crowcroft who is also affiliated with the renowned Alan Turing Institute.
Worldwide revenues for the artificial intelligence (AI) market are forecast to grow 16.4% in 2021 to $327 billion. By 2024, the market is expected to break the $500 billion mark.*
Experienced management team
iKVA works by pulling together unstructured data from multiple internal and external sources including rich documents, images, video and chat, to provide accurate knowledge to the user in real time as part of their regular workflow.
It is particularly suited to multinational firms in which staff work across multiple locations and platforms, often in different languages. In these multinational firms it is often challenging to share knowledge internally.
The CEO of iKVA is Cambridge-based Jon Horden who has more than 20 years of experience of the digital industry. He has previously held senior roles at Monster.com, British Gas's digital division 'Local Heroes' and HomeServe.
He is joined on the management team by the co-founders, Dr Chris Doran and experienced tech product specialist Ian Firth.
Jon Horden, CEO of iKVA, said:
"Having the ability to surface internal knowledge blended with external sources is now a major priority for large organisations that employ thousands of staff using multiple platforms to store their data, information and knowledge.

"iKVA enables people to instantly access this knowledge and helps them work smarter and faster. iKVA expands the pool of knowledge within an organisation and enables people to get intelligence and information faster and more accurately in real time, as they are working. 

"The unique way that iKVA collates and presents knowledge means it's perfectly scalable and easily adaptable to bolt-on to existing infrastructure and other software platforms and that's what investors and the marketplace can already see at this early stage in our development.

"We're pleased to confirm this latest round of investment and we're looking forward to engaging with senior decision makers to see how it can be integrated into their own organisations. 

"We're on a mission to make sure there are 'no unknowns' within a large organisation and this latest investment takes us another step closer to achieving our objective." 
James Thomas, Senior Investment Associate at Cambridge Enterprise, added:
"We are always pleased to see research outcomes getting turned into commercial operations which will make an impact in the business world. iKVA is no exception to this and is a good example of a venture that is perfectly timed as companies continue to invest in AI tools that will give an edge over the competition." 
Jon Rains, Investment Director at Mott MacDonald Ventures, said:
"20-30% of our time is spent searching for information. Using a solution like iKVA represents a productivity saving of around $2m a year and we've seen the practical and commercial benefits. As an early adopter of the technology, we're pleased to see iKVA receive this investment to continue the good work it's done so far in making a positive impact on our people and practices."