Media crisis management for sports law professionals
Since we launched our new sports PR division in Autumn 2019, we've already been working with many leading professional advisers in Manchester to advise on personal branding, crisis management and PR strategies for their clients – and in particular, guiding clients through negative (or potentially negative) media stories.
We are now delighted to be part of what looks like being one of the key events of 2020 for sports lawyers and other professional advisers in Manchester.  The Future of Sport Symposium is an event organised by leading membership organisation pro manchester and sponsored by Deloitte.
Sugar PR is pleased to be joining up with leading sports lawyers as well as other leading figures in the sports industry to take part in a panel debate about the future of sport. The panel we are featured on looks specifically at the role  of women in sport – the opportunities, challenges and issues.
PR for women in sport
We are excited about sharing our thoughts and experiences in building proactive PR plans for professional athletes – as well sharing some crisis management case studies with a sold out audience in Manchester.
We'll be discussing with our panel colleagues the emerging trends in the sports industry including: fan engagement, commercialisation, personal branding, legal issues and crisis management.
Media crisis management support for lawyers 
We firmly advocate a strategic approach to handling crisis situations. Whether you are an athlete, a club or an professional services adviser (such as a lawyer, counsel, agent or financial adviser) to sports professionals – you need a steady hand to guide you and your client through a media crisis.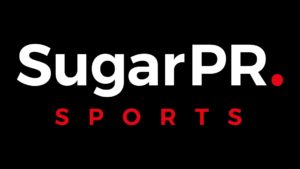 Our experience means we are able to handle the most complex and potentially damaging cases of reputation management. We've handled PR for some of the most sensitive and controversial media cases involving footballers, boxers, clubs, associations and organisations in the sector. Most of this work comes through working alongside legal advisers to provide media-friendly strategic public relations counsel that stays within the law and protects hard-earned reputations.
Confidential advice
If your client is facing a media crisis – talk to us confidentially – and we will guide on the best way to proceed to get the best outcome in the circumstances. Don't let the media destroy you – or your client's reputation. Taking a proactive stance will protect, sustain and in many cases enhance a client's reputation.
Call us now on (0161) 817 8050 and speak confidentially to Pete Davies at Sugar PR.