Manchester United starlet joins sports PR team at Sugar PR
We are pleased to launch our new sports PR division to handle the PR and media requirements of elite athletes. You can read more about the sports PR work we are doing here.
Mia Walters, who played for Manchester United, Manchester City and Everton Ladies will head up our sports PR team with new clients drawn from the world of professional football, boxing and mixed martial arts (MMA).
Sports PR agency in Manchester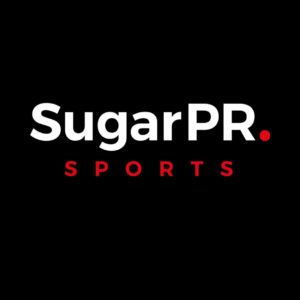 We are already working in partnership with managers, coaches, registered intermediaries and specialist sports lawyers in London and Manchester to build and maintain the positive profile and personal brand of players and athletes. We'll also be working with promoters to amplify media coverage of shows and events.
After playing for Manchester United, Manchester City, Everton and Crewe Alexandra Ladies, Walters secured a 100 per cent soccer scholarship to study in the USA in 2016, before returning to the UK to complete her studies at Loughborough University, which is home to many international elite athletes.
Personal branding and PR 
Mia Walters, head of sports at Sugar PR, said:
The UK is home to some of the world's greatest sports professionals and we will be telling the world their stories and elevating the level of commercial opportunities out there as well as connecting with fans and being a positive influencer.

By working together with managers, intermediaries, regulatory bodies and other sports professionals we feel we can be a perfect bolt-on to their services to provide PR, media relations and personal brand development.
Pete Davies, managing director of Sugar PR, who spent twenty years as a Football Association (FA) referee and officiated  for seven years on the English Football League, said:
Reputation management for elite athletes is critical for success. In today's media environment, it's not good enough to excel in sport, you have to develop a strong personal brand that connects with fans and sponsors.

Mia will lead the personal branding side of our agency and with her experience she's perfect to manage the needs of elite sports professionals and their trusted advisers such as lawyers and agents.
Sports PR agency services
Personal branding and creative asset development 
Social media management
Event support PR, media and promotion 
Video content production for athletes
Media training, briefing and liaison
Press office management for events and promotions
Commercial relationship development and amplifying for sponsors
If you are a 
manager

, 

event promoter

, 

agent

, 

sports lawyer

, 

registered intermediary

 or

sports brand

 speak to us now about handling PR and media relations for

your

clients on (0161) 817 8050 or email mia@sugarpr.co.uk